Home Renovations
Your Premium Home Remodeling Contractors.
Create Your Dream Home
At Premier Home Renovations, our goal is to help you build the perfect home that meets your needs. Whether you are in updating your kitchen, renovating your bathroom, or remodeling any other room in your home, we're the team you can trust. With our home remodeling contractors, you never have to settle. We do everything we can to bring your vision to life and create the home you've always wanted. Premier Home Renovations knows that the work isn't done until you are completely satisfied. We believe in providing you with the highest quality home renovation services for less. To learn more and to get started with your home remodeling project, contact us at Premier Home Renovations today.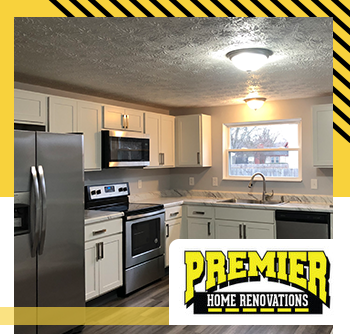 Why Choose Premier Home Remodeling as Your Home Remodeling Contractors?
We offer unparalleled craftsmanship in each and every project we take on
We work with you to build you the exact room you envision
We offer industry-leading customer service
We have years of experience as home remodeling contractors
We can help you create the home you've always dreamed of for less
Reach out to us at Premier Home Remodeling today to get started.