Cosmetic Asphalt And Concrete Repairs Columbus
Make your property whole again
Work with the asphalt and concrete experts
Here at Premier Asphalt & Concrete in Columbus, we work with residents and businesses every day to help improve the appearance and value of their properties. Reach out to us today to add a little beauty and harmony through our cosmetic repair services!
We Provide A Number Of Asphalt And Concrete Services To Help Improve The Look Of Your Property.
Some of the major cosmetic repair services we offer are:
Asphalt seal coating
Crack filling
Parking lot and road line stripping
Pothole repair and patching
Concrete lifting
And more upon request! Learn more about the cosmetic asphalt and concrete services we offer and schedule your free pricing consult!
Cosmetic Repairs Columbus
You have a functioning parking lot, sidewalk, and driveway, but they may begin looking as though they've seen better days. If you're noticing cracks, potholes, or sinking areas of your property, then we are the team to call. Premier Asphalt & Concrete has more than a decade of experience serving businesses and homeowners alike across central Ohio. Contact us now for the following cosmetic repair services.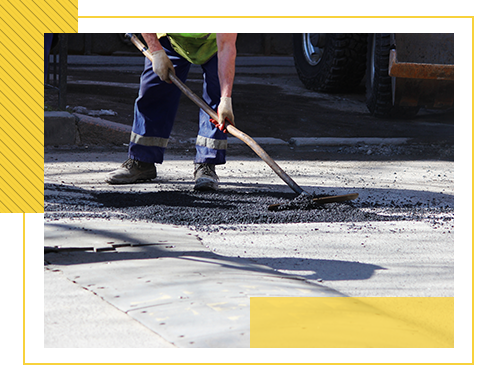 Cosmetic Repairs For Asphalt And Concrete
At Premier Asphalt & Concrete, we specialize in a variety of services. One of our main specialties is asphalt and concrete repair. Whether you need help fixing a small crack or an enormous pothole, we've got you covered. While you may think that cosmetic repairs for asphalt and concrete might be unnecessary, they can actually lead to much more costly damage down the road. Help your residential or commercial property look and operate at its best, contact Premier Asphalt & Concrete for premium asphalt and concrete repairs in Columbus and the surrounding areas!
Asphalt Sealcoating
Sealcoating is great for protecting new asphalt paving from future damage and weathering. But, did you know that it can help seal and protect existing pavement as well? Sealcoating is essentially a protective barrier that combats moisture and protects against damaging materials that cars sometimes leave behind — like gasoline and oil.
Crack Filling
When your asphalt has existing cracks, water can work its way in and freeze — expanding the cracks and making the gap worse than before. Sealcoating prevents water from working its way into existing cracks. This prevents further asphalt damage and cracking.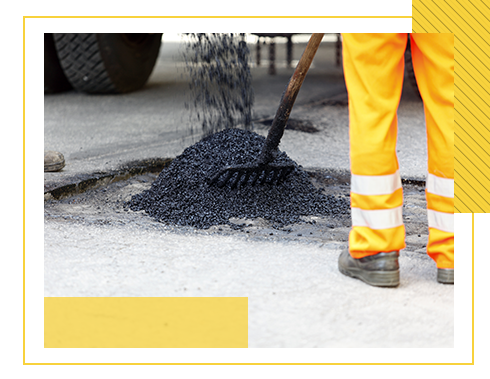 Pothole Patching
There's no denying that potholes are hazardous for both drivers and pedestrians. They can cause flat tires, make drivers swerve, twist ankles, and much more. Potholes are considered severe concrete and asphalt damage due to the fact that there are often large chunks of material missing. Our paving contractors at Premier Asphalt & Concrete in Columbus are highly experienced with protecting properties through our pothole repair services. No matter the pothole, our veteran team can handle it. Don't let a pothole further damage your property, lead to flat tires, or hurt innocent pedestrians. Contact our asphalt paving professionals at Premier Asphalt & Concrete in Columbus today!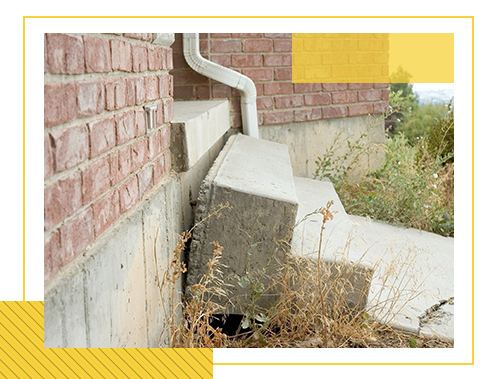 Sinking Areas
If you notice that any areas of your property are sinking, contact us right away! This could be a sign that your home or business has a potentially serious foundation issue. When foundation issues that lead to sinking are left unchecked, it can create major structural damage problems and cost you thousands of dollars down the line. Our team at concrete contractors are well-trained in concrete leveling to help repair the foundation of your home quickly and efficiently. When you work with our team, we'll even be sure to give you a free quote so you are completely in the know even before any work is done.
The Trusted Commercial Concrete Contractors in Columbus, Ohio
If you manage a commercial property, then you know that the condition of your concrete can make or break the first impression for customers, clients, and employees. A cracked sidewalk or parking lot with potholes is not only unsightly, but also dangerous. At Premier Asphalt & Concrete, we are proud to be the trusted commercial concrete contractors in Columbus, Ohio. We've worked with many businesses in the area to help repair and improve their concrete, and we're ready to do the same for you. Let our experts handle your asphalt and concrete needs so you can focus on running your business.
Premier Asphalt & Concrete In Columbus
Ready To Work With Premier Asphalt & Concrete For Your Asphalt And Concrete Cosmetic Repairs? Reach Out Today For Your Free Pricing Estimate.