Asphalt Services Columbus
Pave your path to success
Work with trusted asphalt professionals
At Premier Asphalt & Concrete, we have been helping the Columbus area with asphalt paving and asphalt repair for nearly a decade. We pride ourselves on building strong relationships in the community, whether it be with homeowners, businesses, or local governments. Reach out to us today for our premium asphalt services!
Why Work With Premier Asphalt & Concrete?
We have a decade of experience
We are customer service oriented
We provide the highest quality asphalt services by not cutting corners
We work with local businesses, residents, and municipalities
We offer free quotes
Reach out to us today to get your free quote and start your asphalt paving and repair services!
Asphalt In Columbus
When it comes to working with asphalt, it takes experienced professionals to ensure you get the best possible results. Premier Asphalt & Concrete in Columbus is that team of professionals. We work tirelessly to ensure the job gets done the right way and that you're pleased with the results.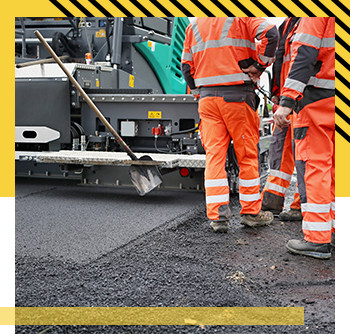 Asphalt Repair
Reach out to us about the current condition of your asphalt, and we'll let you know what needs to be done to fix it. From providing a price estimate to detailing the time frame, we make sure everything works with you before we get started. Your home, your business, and your community should look as good as possible and remain safe. We provide a finished product that is safe each and every time.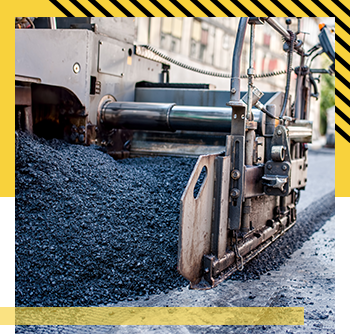 Asphalt Paving
Create a new parking lot or restore a pathway that leads into your commercial property. Regardless of what you intend to do with your property, professional asphalt paving services can take it to the next level. We offer seal coating as well to prevent cracks and shield the asphalt from the weather.
Get the results you need by turning to a team who can handle the job. With more than 10 years of experience on our side, Premier Asphalt & Concrete is the team to call. Reach out to receive your free price estimate.
What Do Our Asphalt Services At Premier Asphalt & Concrete In Columbus Encompass?
At Premier Asphalt & Paving in Columbus, our professional asphalt paving and repair team can handle any project — no matter how big or small. We have been in the asphalt and concrete services industry for more than 10 years. During that time, we've gained essential skills and experience that help us get the job done right the first time around. Whether you're a local Columbus business owner in need of a new parking lot or a government contractor looking for asphalt paving services for new construction, we're the team for the job. Don't hesitate to reach out to our team at Premium Asphalt & Concrete in Columbus with any questions and be sure to get your free quote today!
Keep reading to learn more about some of the most common asphalt paving and asphalt repair services we offer!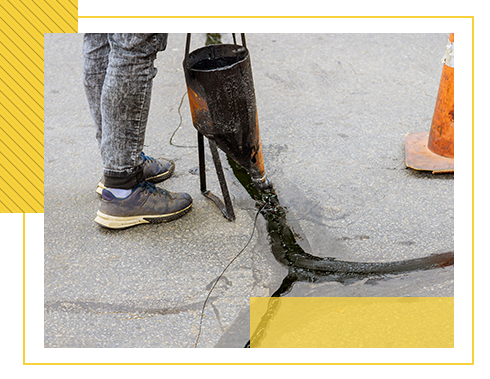 Sealcoating
Sealcoating your asphalt is one of the best ways to protect it and extend its life for years to come. Sealcoating is applied to the surface of your asphalt and helps to create a seal/barrier between your pavement and the harsh elements. Sealcoating doesn't only protect against erosion, though. It also protects against other harmful substances like oil, gasoline, oxidation, aging factors, and more! Sealcoating is far and above the best thing you can do when you want to get the most out of your asphalt. It can breathe new life into older, aging asphalt, or help protect brand new asphalt keeping it fresh-faced and new for longer!
Asphalt Paving Overlay
Asphalt overlay is essentially asphalt paving over an existing layer. In general, an asphalt overlay adds about two inches of thickness to an existing foundation of asphalt. This is a more cost-effective solution than a complete, full-depth asphalt paving operation where you are completely replacing all existing asphalt surfaces. This method is a great option if your pavement is worn and aging but does not have a lot of damage. It is also a great option for businesses and people on a budget. However, it's worth noting that asphalt paving isn't always the best option if there is substantial damage and potholes.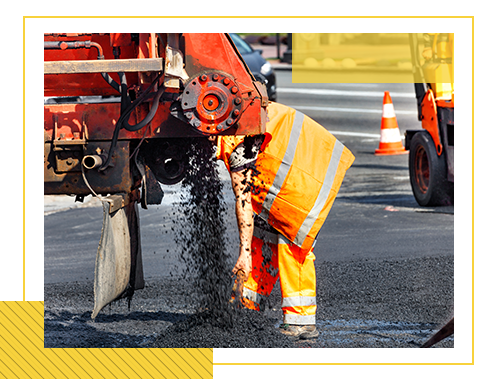 Asphalt Patching And Pothole Repair
When your asphalt has developed a pothole or other serious damage, contact our team at Premium Asphalt & Concrete in Columbus. Potholes are not only bad for the overall health of your asphalt, but they also pose a risk to anybody walking across your pavement. When patching asphalt and dealing with potholes, we remove the full-depth of the damaged area and replace it with fresh, new asphalt. This makes it look like the damage never happened, promotes a safer environment, and helps to extend the life of your pavement.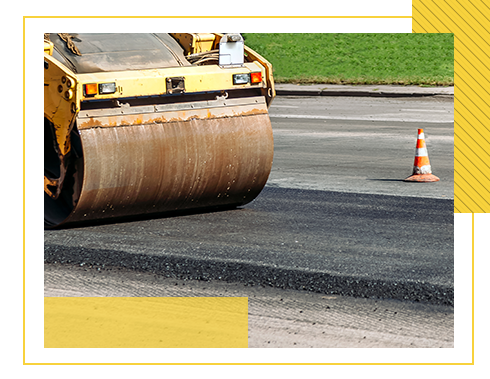 Asphalt Replacement
Whether you are new construction looking for fresh asphalt surfaces or an existing structure in need of a full-depth asphalt replacement, Premier Asphalt & Concrete in Columbus can help. We have years of experience with a wide variety of asphalt paving services and have helped a variety of organizations like:
Municipalities

Businesses

Property Managers

Home Owners

Schools

And More
Get In Touch
Reach out to us at Premier Asphalt & Concrete in Columbus today to start your asphalt paving services! Call now and receive a free price estimate.