Commercial Asphalt Paving
Pave your path to success
Premier Asphalt & Concrete is a leading commercial asphalt paving contractor in Columbus, Ohio. We are a full-service asphalt paving company specializing in a wide array of services, including asphalt paving, repair, sealcoating, crack filling, and line striping. From large-scale parking lots and driveways to small-scale repairs and maintenance, our team of experienced professionals takes pride in delivering quality results that are built to last.
To learn more about the commercial asphalt paving services from Premier Asphalt & Concrete, reach out to our team today to request an estimate.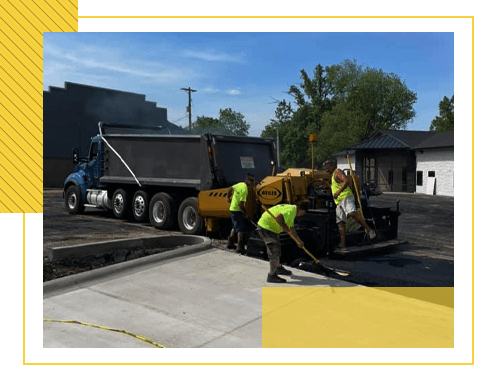 The Team You Can Trust for Commercial Asphalt Paving
At Premier Asphalt & Concrete, we understand that commercial asphalt paving projects require an attention to detail and efficiency. We strive to provide the highest-quality, most reliable service possible. Our experienced team of professionals will work with you to create a customized, cost-effective solution that meets your needs.
We are committed to providing the highest quality in commercial asphalt paving services. We use only the best materials and the latest technology, ensuring our asphalt paving projects are completed with precision and durability. Our paving professionals are trained and certified in the latest industry practices and are equipped with the tools and experience necessary to handle any job.
Our Commercial Asphalt Paving Services
Our full-service commercial asphalt paving services include: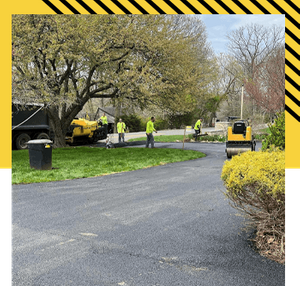 Asphalt paving:
We provide a full range of asphalt paving services, from the initial planning stages to the completion of the project.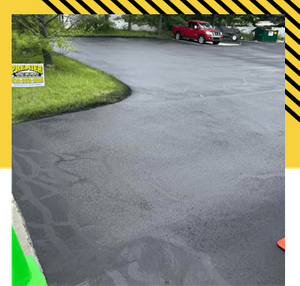 Asphalt repair:
We specialize in asphalt repair, including crack filling and sealcoating.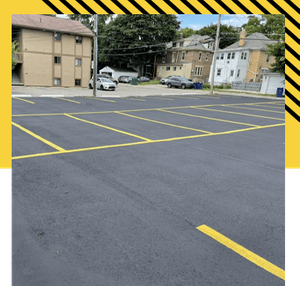 Line striping:
We offer professional line striping services that provide a safe, attractive surface for your business.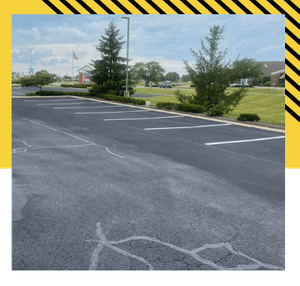 Crack sealing:
We provide crack sealing services to help protect your asphalt and keep it looking great for years to come.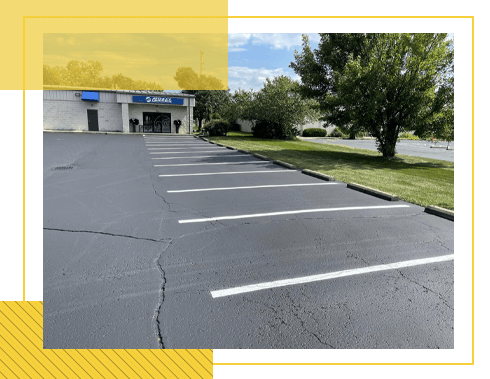 Our Commercial Asphalt Paving Services
When your asphalt has developed a pothole or other serious damage, contact our team at Premium Asphalt & Concrete in Columbus. Potholes are not only bad for the overall health of your asphalt, but they also pose a risk to anybody walking across your pavement. When patching asphalt and dealing with potholes, we remove the full-depth of the damaged area and replace it with fresh, new asphalt. This makes it look like the damage never happened, promotes a safer environment, and helps to extend the life of your pavement.
Choose the Team With More Than a Decade of Experience
At Premier Asphalt & Concrete, we understand the importance of commercial asphalt paving projects and the need for quality materials and precise installations. We have the experience and expertise to provide you with the highest quality commercial asphalt paving services at competitive rates. Whether you are looking for small patchwork or a full-pavement replacement, we have the tools and experience necessary to get the job done right. Reach out to our Columbus commercial asphalt paving company today, and we'll get you started with a free quote.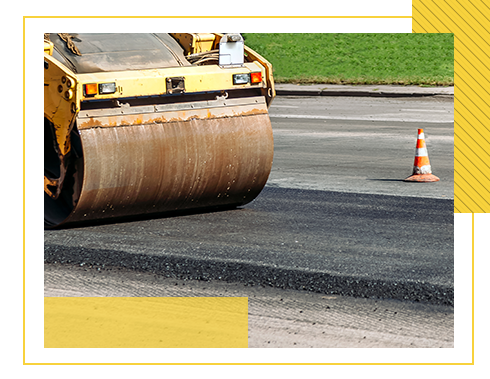 Our Commercial Asphalt Paving Process
For commercial asphalt paving projects, we use state-of-the-art paving techniques and equipment, ensuring a smooth and even surface. We understand the importance of working safely and efficiently, and we strive to complete projects quickly and on budget. We also provide detailed project documentation and reports for each job, ensuring full transparency throughout the process.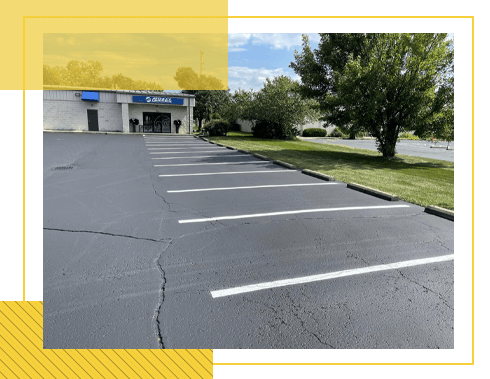 Why Work With Premier Asphalt & Concrete
When you work with Premier Asphalt & Concrete for your commercial asphalt paving services in Columbus, you can expect:
A team that is committed to providing excellent commercial asphalt paving services

An A+ rating from the Better Business Bureau (BBB)

We will always put your safety and the safety of your property and employees at the forefront of everything we do

10+ years of experience in the asphalt paving industry

A free quote so you know what to expect when it comes to your timeline and budget
Get in Touch With the Commercial Asphalt Paving Experts
At Premier Asphalt & Concrete, we take pride in our work and the results we produce. We understand the importance of a properly installed and maintained pavement and strive to provide the best quality service possible. Our team of experienced professionals is committed to providing you with a stress-free experience and a finished product you can be proud of. Contact us today to learn more about our commercial asphalt paving services in Columbus.